Events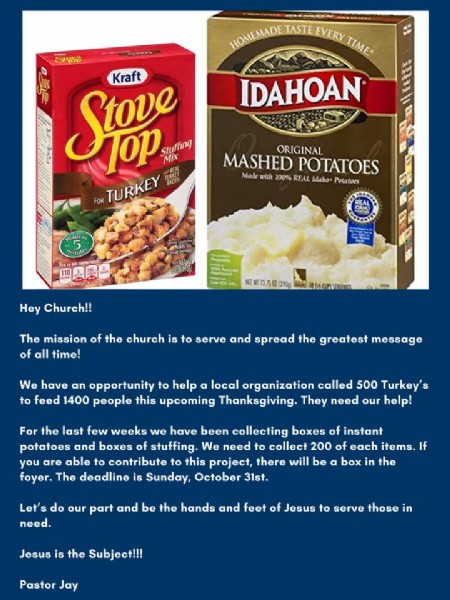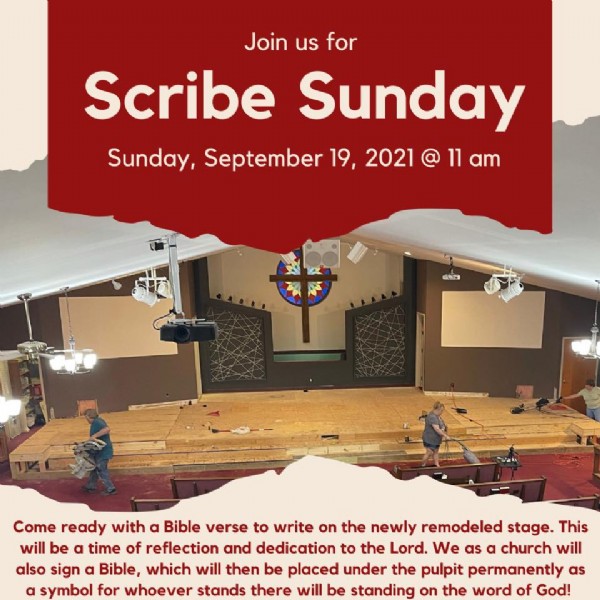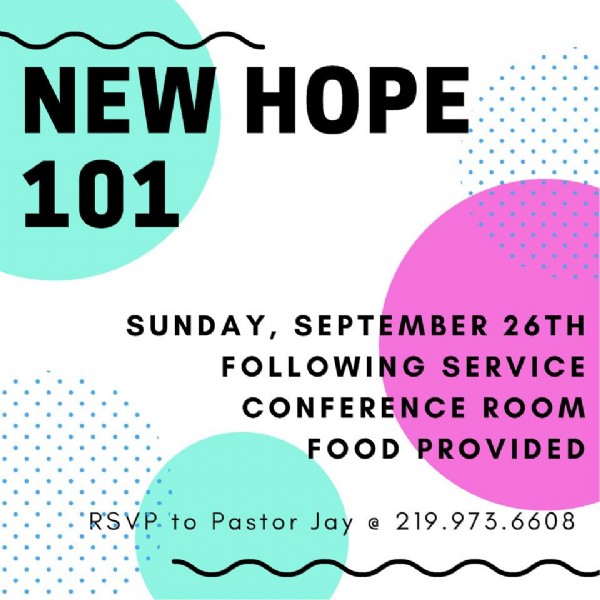 If you are new to our church, Pastor Jay extends an invitation to you on Sunday, September 26th following service to learn about who we are and what we believe as a church. Lunch will be provided.

Pastor will walk through the following topics:

• New Hope's Story: who we are, where we have come from, and our focus today.

• Our Purpose Statement: why we exist as a church and how we carry out our purpose as a church, including explanations about services, Small Groups, Growth Track, and Dream Team.

• Our Beliefs: four essential truths we believe and teach (Our full Statement of Faith is also made available.)

• Our Structure: New Hope's government, leadership, and finances.

• Our Hope for You: Next Steps; what does New Hope membership look like?

If you are able to attend, please RSVP to Pastor Jay @ 219.973.6608.
Hall Rental Information:
Church Rental Agreement.pdf (Click here for pricing and Hall Rental Contract)
Looking for a venue to hold your next special event? We have space for both big and small events. Contact us today for a tour and availability. Please click on the Church Rental Agreement for more information about our facility, pricing, and seating capacities.
If you are interested in renting our facility, please complete and submit this form.
https://secure.netministry.com/gateway/nmc/secureform.asp?forceministryid=89443&formid=10007
We're excited to get you booked for your event! After you hit submit, someone will reach out to you shortly to confirm your rental.